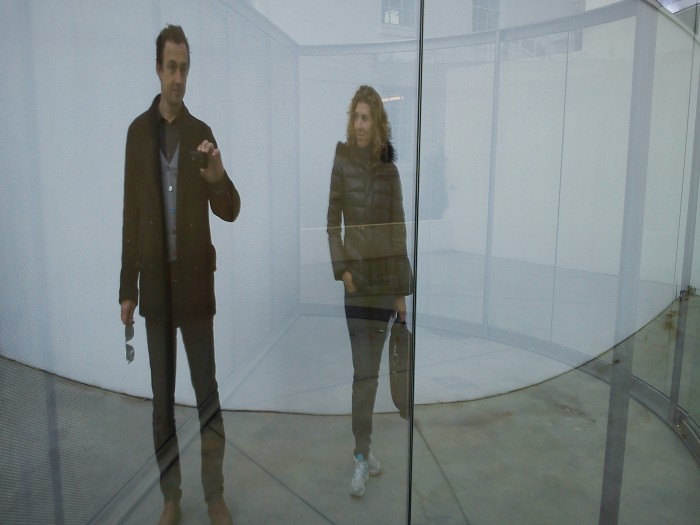 We are an artist / architect collaboration. Our work is based on the cross-over and mutual contamination of ideas and processes between disciplines. We collaborate with other artists, curators, theorists and researchers, situating projects within the context of contemporary art and critical architecture.
Our work generates physical and imaginary architectural settings for occupation by participants and protagonists. The settings are constructed as installations, events or publications, using architectural elements and objects, live and recorded action, line, text, written and spoken narrative. Each setting overlays the logics of distinctly different architectural, conceptual and game structures, bringing them into productive tension; for example, the sports hall and the office, corporate land and the common, the game show and the symposium. In the overlayering, the script of each structure – its intended rules, roles, systems and territories, is de-stabilised and transgressed. Each setting opens up a space of plurality and contingency allowing for negotiation and improvisation by its 'players'. The work explores the nature of 'being-with' through individual and collaborative gesture, action and event. It mobilises momentary collectives of protagonists, objects and architecture, defining modes of co-habitation that are discursive, restless, playful and rogue.
Sophie Warren is an artist and Jonathan Mosley is an architect and Associate Professor of Architecture at the University of the West of England, Bristol, UK. They have been collaborating since 2000. Initiating transdisciplinary projects the practice is a site of exchange and ongoing collaboration with other artists, writers and architects including: Can Altay, Dennis Atkinson, Maria Fusco, Brandon LaBelle, Marie-Anne McQuay, Paul O'Neill, Elizabeth Price, Jane Rendell, Louis Rice, Rachel Sara, Lee Stickells, Stephen Walker, Axel Wieder and Robin Wilson.